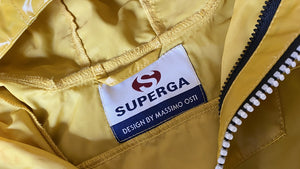 In 1994 Massimo Osti founded a new company called Production, having just parted ways with Sportswear Company. The last C.P. Company and Stone Island collections designed by Osti will release in autumn of that year and spring of the following year. With Production, the Godfather of Sportswear designs garments for his own brands Left Hand, Massimo Osti Production and ST95. But in this new era he also start designing for other companies. A collection of leather garments for Valdemarca in 1994, costumes for the Italian movie 'Nirvana' in 1995. And in 1996 he's asked to design a series of garments...
---
Massimo Osti Production After Massimo Osti and Sportswear Company parted ways, Osti launches a new company called Production in 1994. It's the product of two decades of experience and research in the fashion industry. With Production Massimo Osti returns to the role of producer. He's able to control the full production cycle of his new work. The main line would carry his own name for the first time: Massimo Osti Production. It included collections for both men and women. As always form and functionality, attention to details and advanced material research are at the core of his new brands. What...
---
Inspired by the A1 flight jacket, Massimo Osti designed his own version of this classic military jacket at the end of the 1980s. The C.P. Company flight jacket was first introduced in 1990. It was made from 50 fili, C.P. Company's most iconic material and of course garment dyed. In the first half of the 1990s it would be part of every C.P. Company collection as a 'Continuative Garment'. At its peak 25.000 pieces of the flight jacket were sold in one single season. C.P. Company SS 1991 Flight Jacket  History of the A1 flight jacket The A1 was the first flight...
---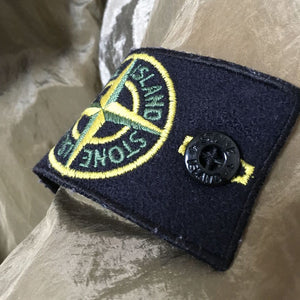 Two decades after Massimo Osti introduced a fabric called Nylon Steel to the world, Stone Island introduced a similar material: Nylon Metal. [click title to continue reading]
---
Five times stronger than steel. Kevlar® is one of the most revolutionary man-made fibers in the world. Origin Kevlar® is the brand name of the aramid fiber that chemist Stephanie Kwolek invented for American company DuPont in 1965. It was initially developed to replace steel bracing in vehicle tires. Aramid, short for aromatic polyamide is prepared by the reaction of amine group with carboxylic acid halide group. After this chemical process the material is converted into a fiber. These fibers can then be used to be tightly spun into a textile material. The result is a material that is stronger than steel...